Posted by Lure Fishing For Bass on 20th May 2019
Rapala know they had a battle on their hands to try and unseat the Patchinko II, which as arguably the best top water bass lure. It's going to take a season to know if the Rapala MaxRap Walk'N Roll 13 is as much of a bass catching machine as the Patchinko 2, but from a quality perspective, they've already won.
It took a hammer and a screw driver to open the lure.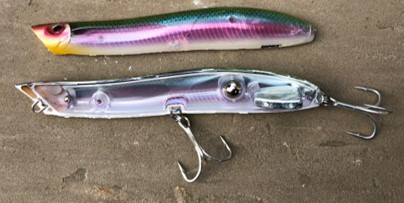 We could hardly scratch the coating.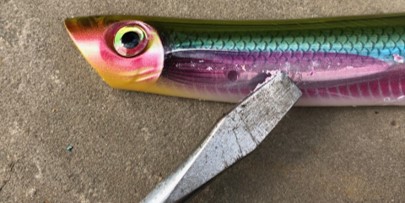 A ball bearing rattle in the head.